Cambrian - Petra 100% merino, fingering weight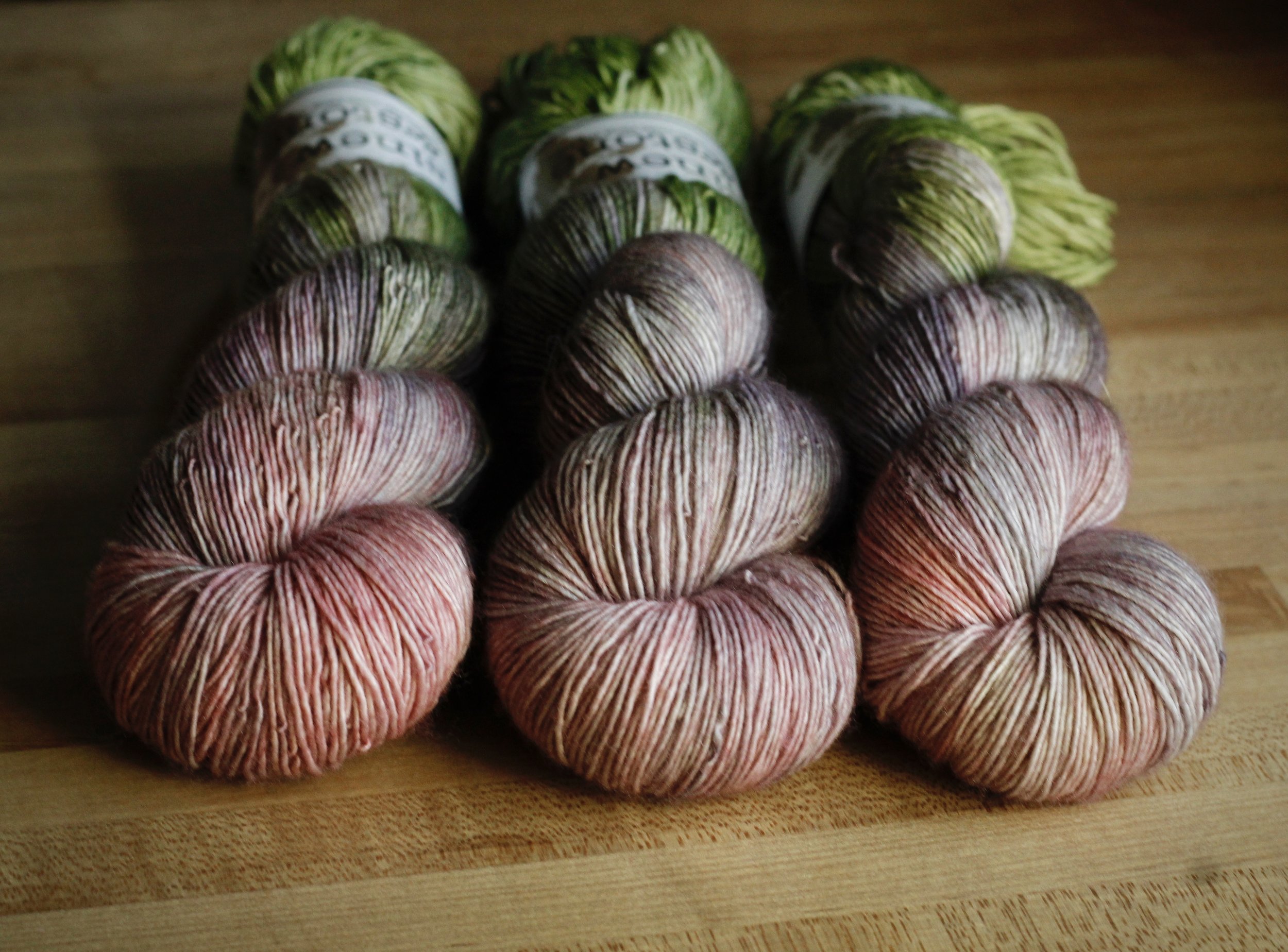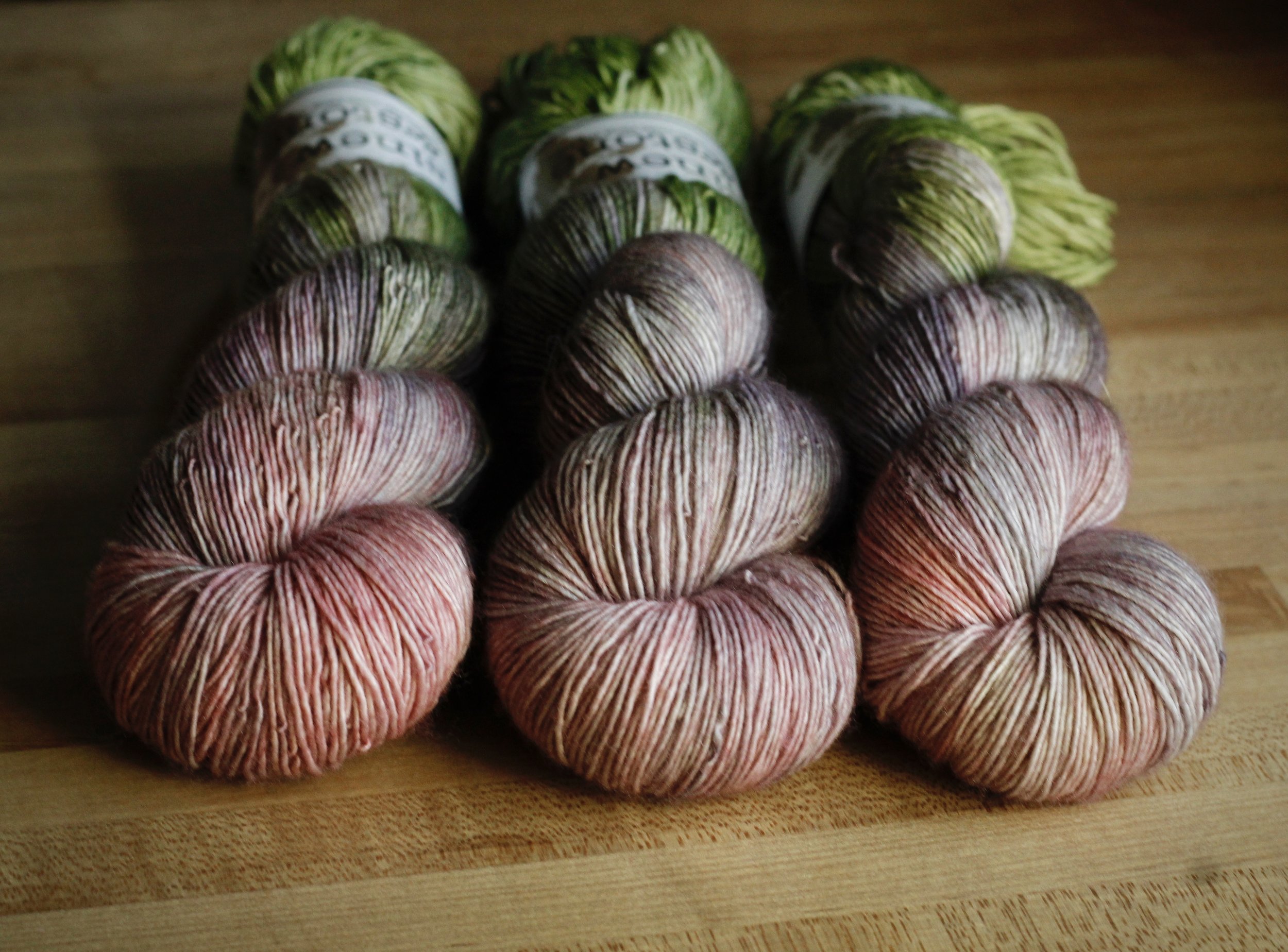 Cambrian - Petra 100% merino, fingering weight
Petra is a 100% Superwash Merino. The luxurious softness of this yarn make it perfect for hats, scarves, mittens, and cozy shawls. Naturally less susceptible to pilling, the sheen of this fiber makes for a beautiful garment that wears well. With enviable drape, and creamy feel as the yarn runs through your fingers, you are sure to find far too many excuses to use this yarn!
Single ply, Fingering, 400 yds/365 meters, 100g
No two skeins are identical: if you need more than one skein for your project, it is recommended that you alternate rows to ensure more variegation and less pooling.
My yarns are dyed with professional quality acid dyes to ensure vivid colors that will last against washing and sunlight.
This listing is for one skein of ready-to-ship yarn.

Superwash treated wool can, theoretically, be thrown in the washing machine on a cool setting. To maintain a long life for your garments however, I recommend that you hand wash your wool in cold water with as little agitation as possible. Squeeze out excess water (do not wring since this will damage the fibers and distort your garment), and roll in a towel or lay flat to dry, blocking if necessary. Store yarn as well as finished objects where they are safe from the harmful appetites of moths.

Please contact me with any questions!